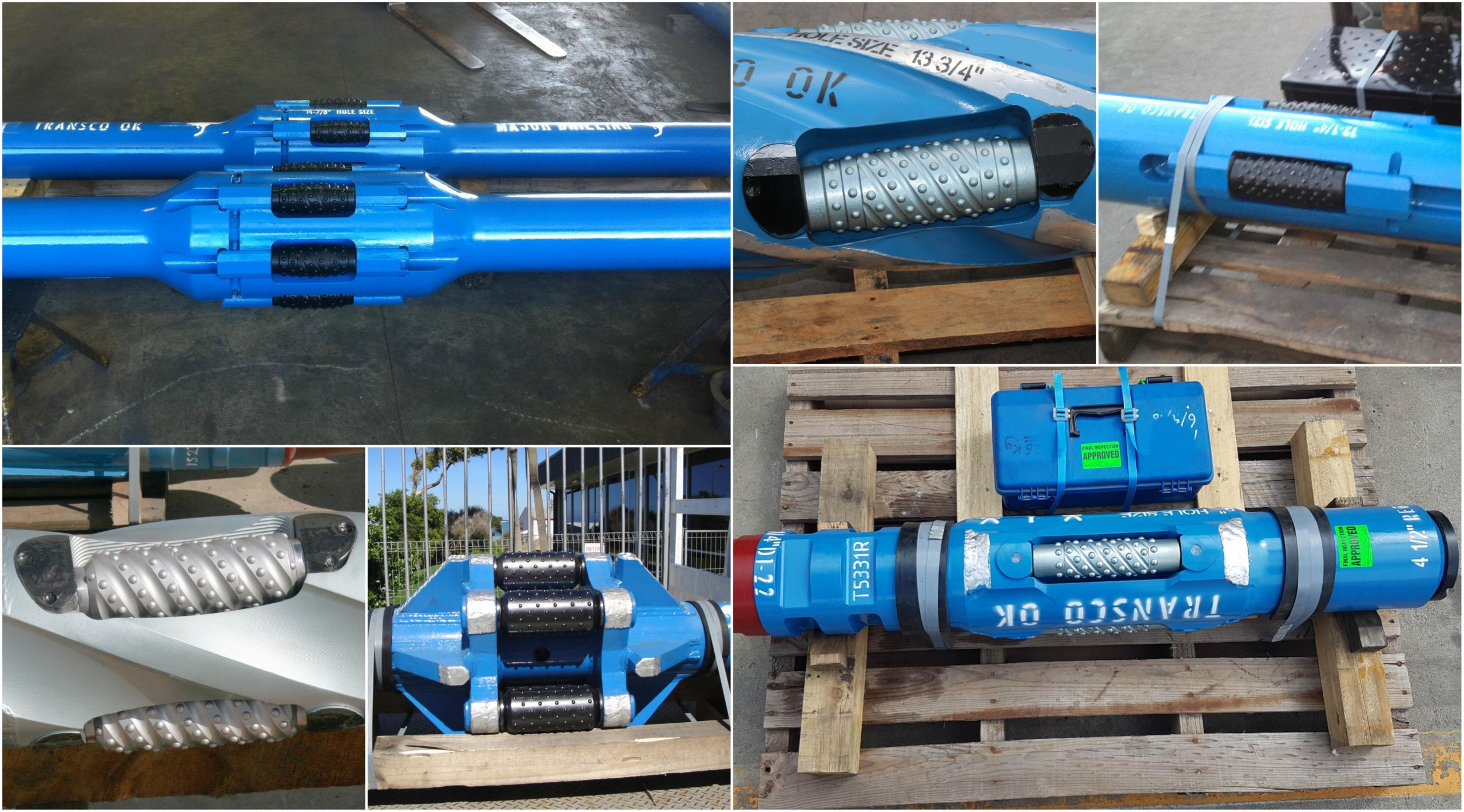 TRANSCO Manufactures a large range of roller reamers
To suit all types of rig configurations.
Transco can also cater to any customers customized requirements
All Transco manufactured rollers are subject to stringent quality checks and each piece is supplied with full document packages incl. material certificates, Non destructive testing certificates, machining certificates against traceable serial numbers.
Body
Forged Integral body
Precision machining in a single milling set up on CNC
Including API float bore recess in the box end
Mud flow directed across cutters to eliminate formation packing ad keep cutters cool and clean
Dressed with either TCI or Milled Tooth cutters
Cutters
Patented cutter offset roller design increases side wall contact and eliminates tendency to lobe in hole
Magazine style cutter cartridge requires only two allen keys to remove assembly from the reamer body
Cutter cartridges can be changed easily onsite
Cutters designed to ream up and down (bi-directional)
Cutter assemblies can be fitted with elevator blocks to increase reaming size
Greased sealed bearing package
For 6.5" to 26" holes