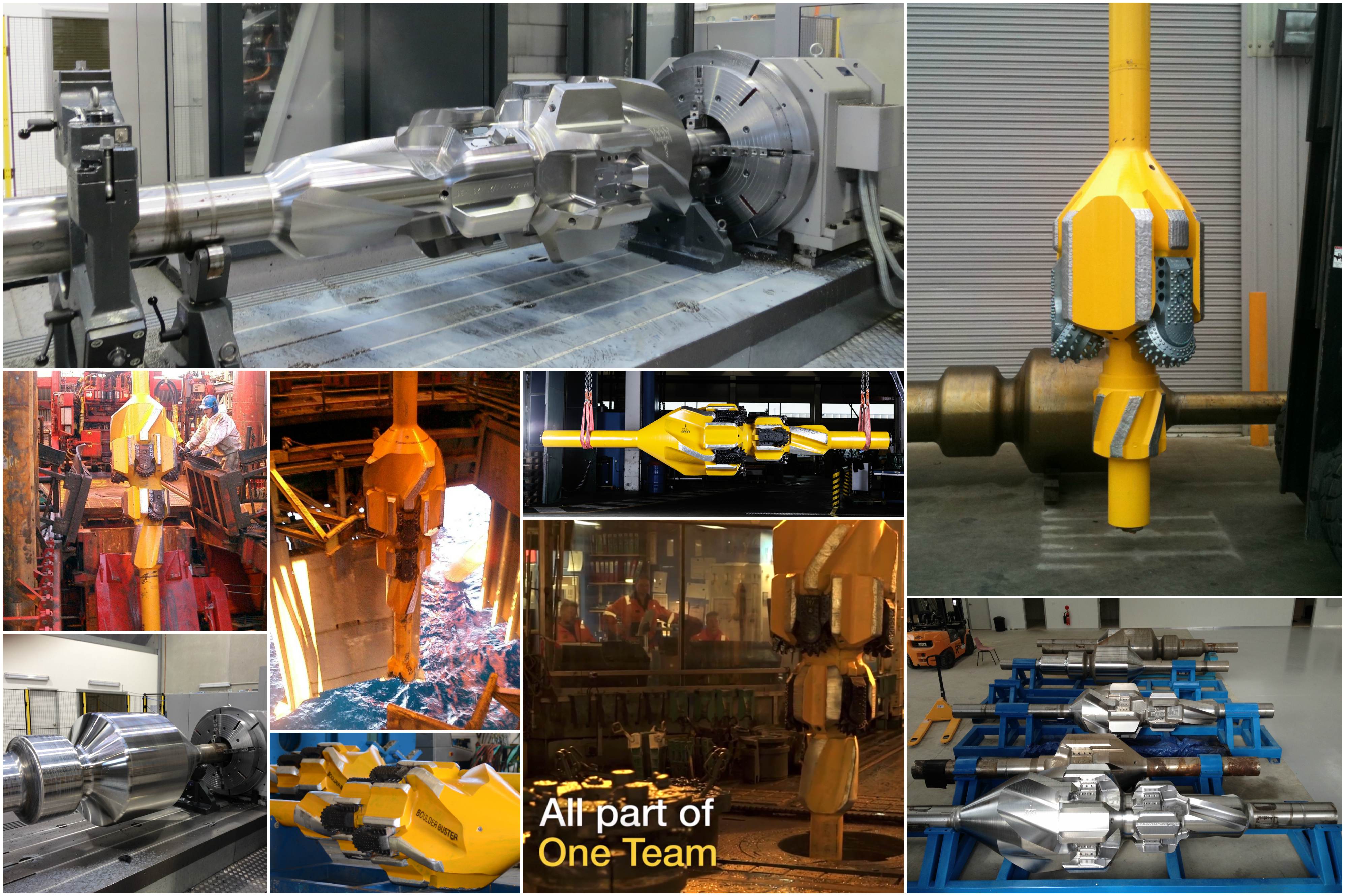 TRANSCO Single & Dual Stage Hole Openers to 42"hole size
Currently used Offshore in the North Sea by major drilling contractors. TRANSCO Hole Openers run a Field Replaceable Cutter Retention System, this versatile System Allows the Cutters to be Easily Changed from TCI, Milled Tooth or PDC onsite Depending on the Formation being Drilled.
Certified AISI 4145 H one piece forged body construction – no welding 
Fully machined body and cutter attachment system 
Hydraulic system – jets to cutter gauge, up hole and diffusers under cutters 
Proven T.C.I., Milled Tooth and PDC cutter designs available 
Cutters designed for soft or hard-formations to 200 MPa rock 
Cutters – field changeable with patented fail safe retention system 
Cutter size common to 23" diameter hole openers and above 
High speed bearings 
Available in single or multi staged bodies to 42"
With custom cutter profile layouts to suit specific formations
All TRANSCO manufactured hole openers are subject to stringent quality checks and each piece is supplied with full document packages incl. material certificates, Non destructive testing certificates, machining certificates against traceable serial numbers.



Our Patented Replaceable Cutter System
Has Been Proven Effective since 2002 in drilling HDD Bores all over the world and
Since 2010 in the North Sea Oilfields

Due to TRANSCO's quality assurance obligations it is the only entity to service Transco bits and cutters
returned for rebuild

8" Cutter size common to 17" Diameter hole opener bodies up to 22" Hole size
10" Cutter size common to 23" diameter hole openers and above for fabricated and integral body hole openers
14" Cutter size common to large body hole openers 32" Diameter hole openers and above
High speed bearings