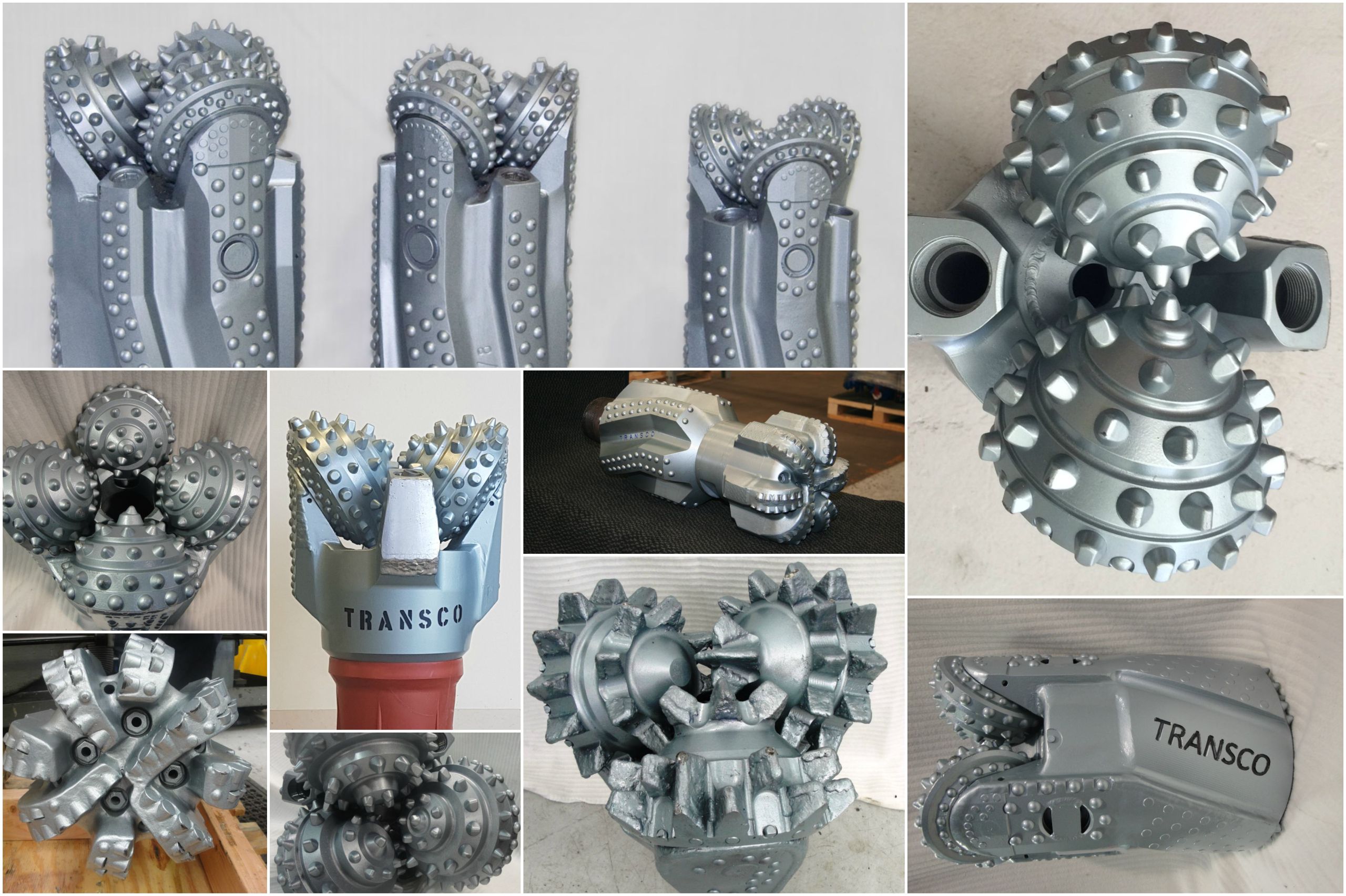 TRANSCO designs and manufactures rolling cone rock bits & PDC using the finest materials with state of the art machining centers in an API and ISO certified factory.
The dimensions of all the machined components are checked and recorded using CMM technology.
TRANSCO makes standard three cone bits; three cone bits with integral near bit stabilization and a recess for a float valve; large top hole bits with field replaceable cutters; two cone bits; four cone coring bits and we are coming out with a line of small one cone HDD pilot hole bits.
We make cutting structures for all types of formations:
We can also make a custom cutting structure for your problem formation.
Transco can also cater to any customers customized requirements
All TRANSCO manufactured Rockbits are subject to stringent quality checks and each piece is supplied with full document packages incl. material certificates, Non destructive testing certificates, machining certificates against traceable serial numbers.
Due to TRANSCO's quality assurance obligations it is the only entity to service Transco bits and cutters returned for rebuild
TRANSCO Polycrystalline Diamond Compact drill bits (PDC bits)
Are made with synthetic diamond cutters in either steel or matrix body materials.
Our selection of PDC drill bits available in most common sizes and configurations between 3 7/8" through 17 1/2"
Others sizes are available upon request.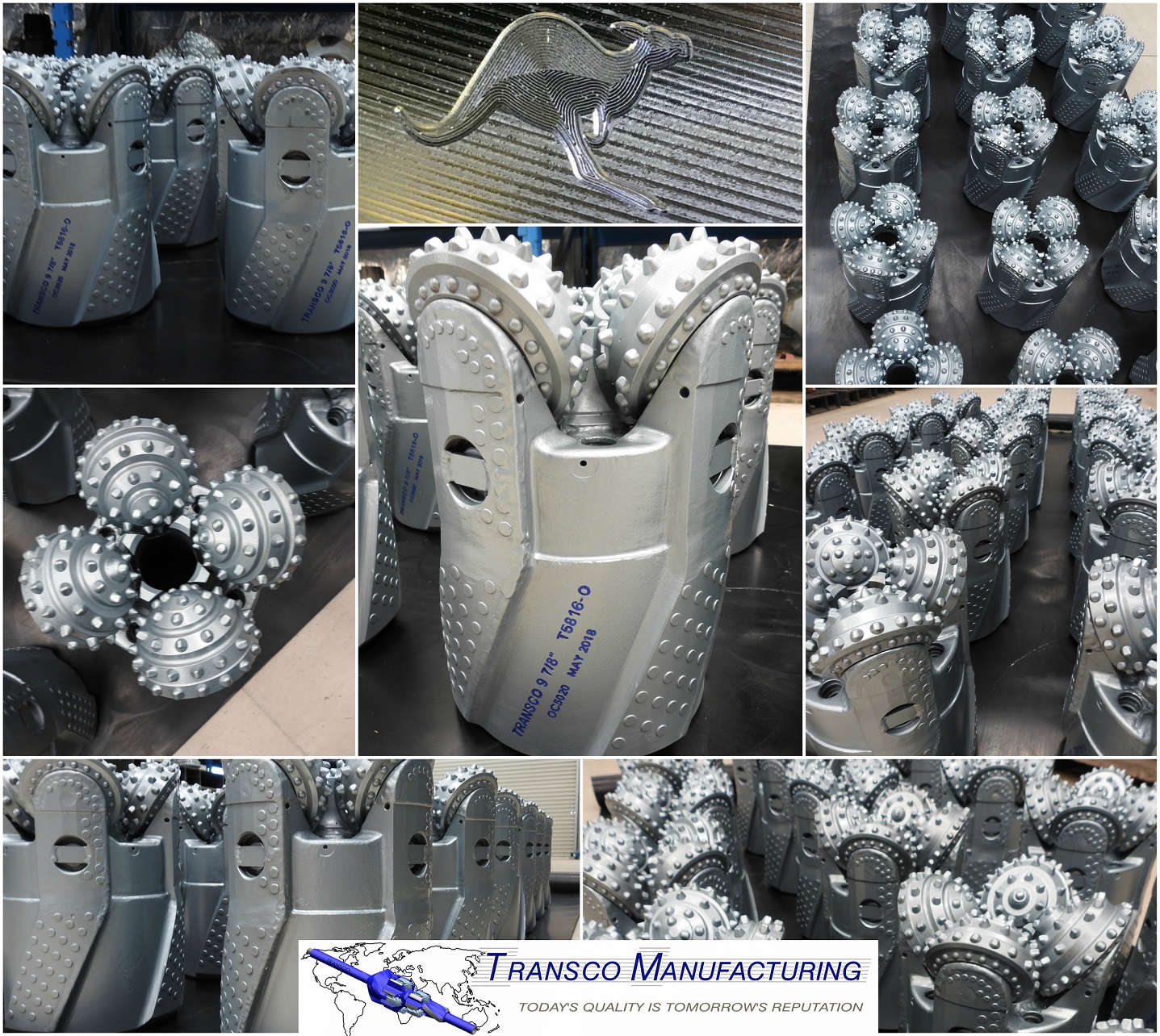 Custom designed and manufactured 9 7/8" x 4 Cone sealed bearing core bits for the International Ocean Drilling Program
All manufactured in accordance with API Spec Q1, API Spec 7.1, ISO9001-2015 ,ASME 9 and customers' requirements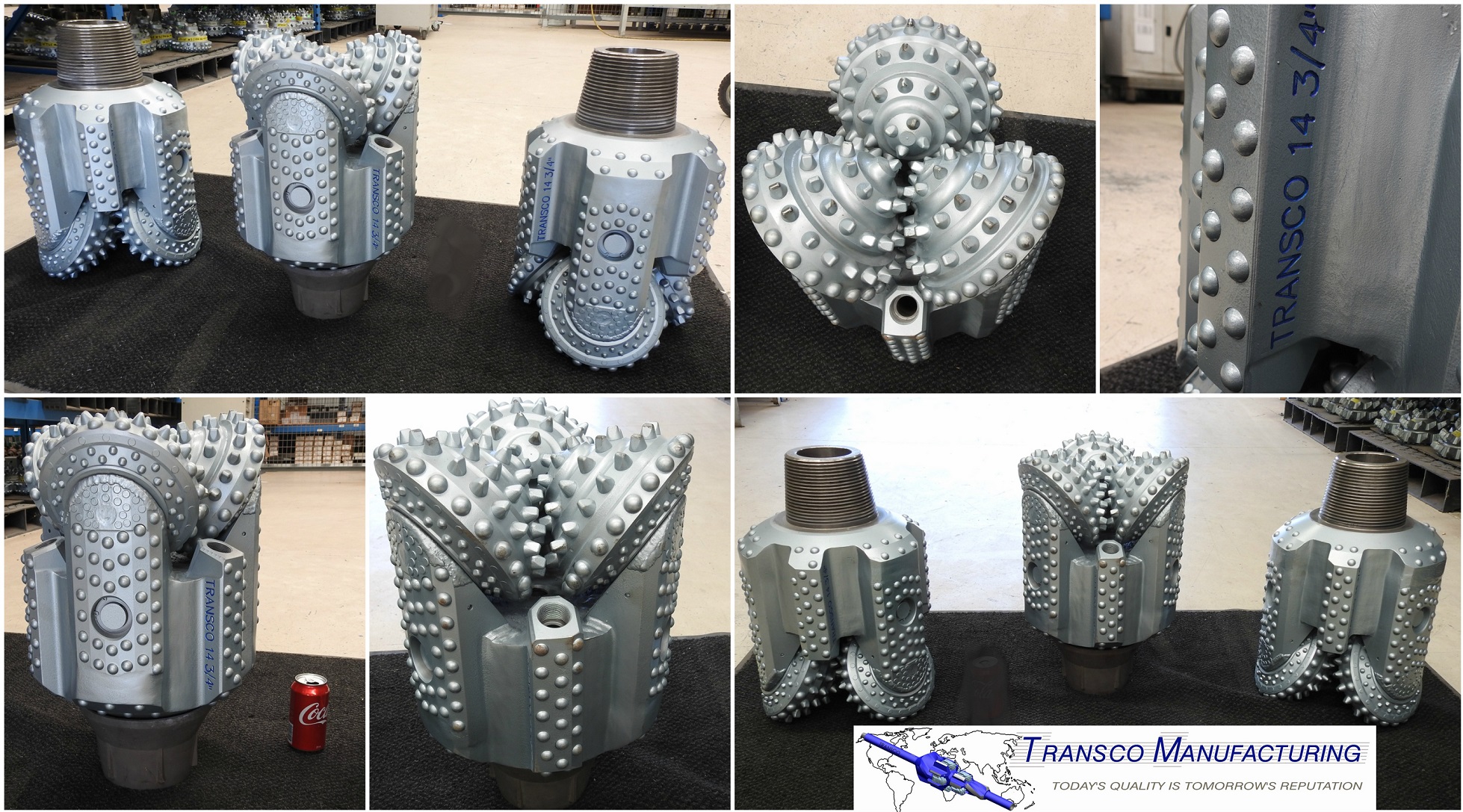 Special designed and manufactured Transco 14 ¾" sealed bearing H.D.D Pilot bits
All manufactured in accordance with API Spec Q1, API Spec 7.1, ISO9001-2015 ,ASME 9 and customers' requirements
Featuring :
• High speed pressure compensated motor bearings
• Additional inserts for back reaming
• 4R Float Bore recess pre-machined for Float
• Double row, exposed carbide Heel row protection
• Flat carbide shirttail protection
• 6 point near bit stabilization
• Extended nozzle feature incl. centre jet for enhanced hole cleaning and penetration