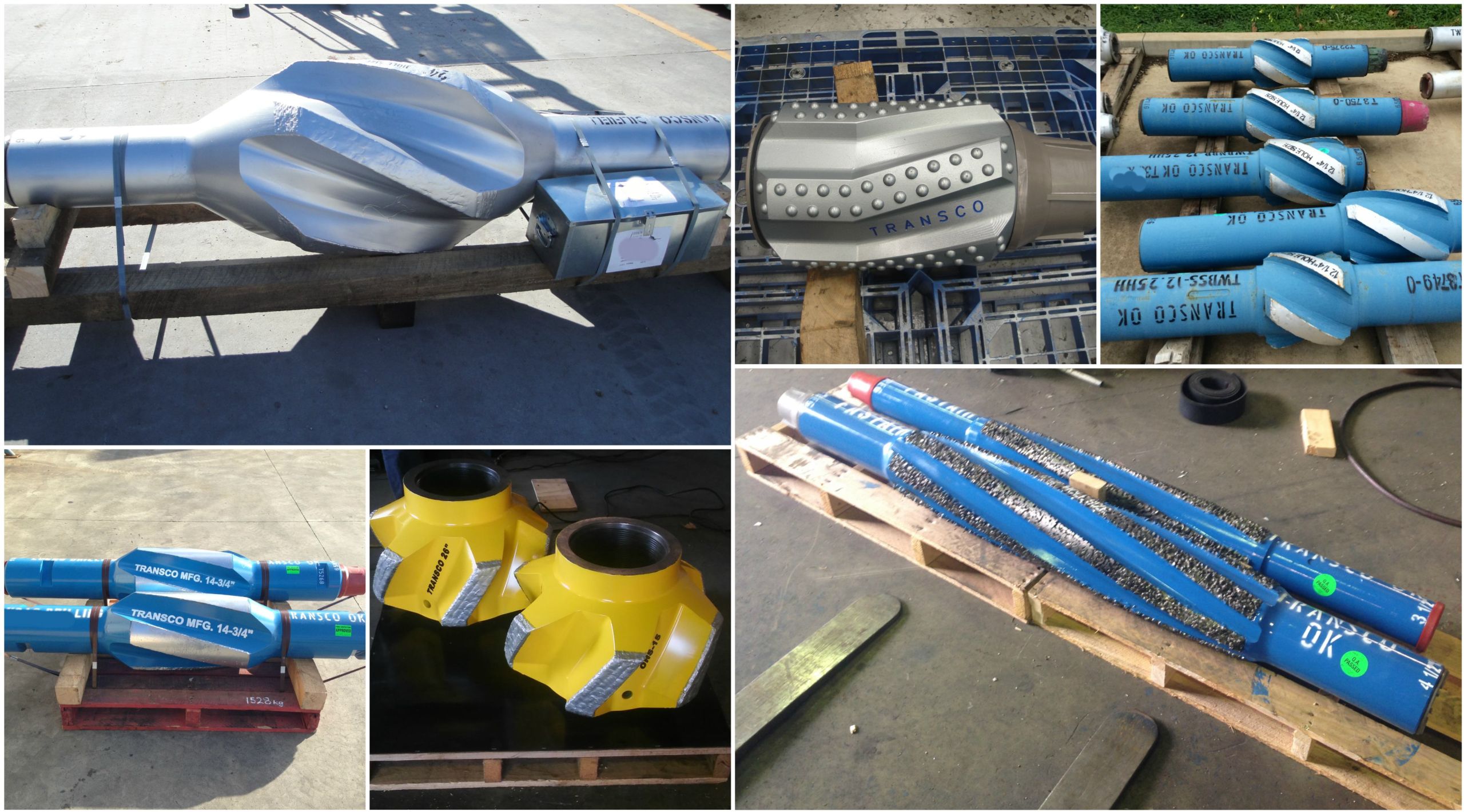 TRANSCO Manufacture all sizes of integral body & welded string and nearbit stabilizers to API specifications. Stabilizers are manufactured with either hardfaced blades or carbide buttons blades.
To suit all types of Oilfield rig configurations.
TRANSCO stabilizers can be highly customized according to customer's requirements. This includes different sizes, shapes as well as several types of hardfacing incl. stabilizer mills hardfaced with chunky hardface to help milling out collapsed areas in casing and linears, eliminating key seats and doglegs.
All TRANSCO manufactured stabilizers are subject to stringent quality checks and each piece is supplied with full document packages incl. material certificates, Non destructive testing certificates, machining certificates against traceable serial numbers.